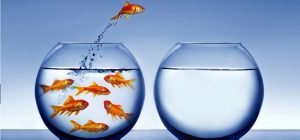 The propaganda filled headline that Yahoo helped to find an audience read "Donald Trump is on an Orwellian mission to redefine human rights."
Liberals/Progressives really are Stupid Humans and they love to reference George Orwell.
My guess is they've not read a single Orwellian creation in their sad little lives.
They also love to quote Marx with the understanding that his first name is Harpo.
Again, stupid, Stupid Humans.
Just like the United States is NOT a Democracy, Human Rights do not exist.
Thank goodness and God that they don't.
The concept of a Human Right is of course defined by, wait for it, HUMANS.
These concepts or "Rights" can change at any time depending upon the strength or weakness of the aforementioned Bipeds.
In this theory "health care" could become a Right.
So could government run "Assisted Suicide" whether one asks for an "assist" or not.
How Hippocratic Oath of them and yes that was part of ObamaDoesn'tCare and will always be a part of any "government run" (see Oppression) system.
The Dems and RINOS like to call it "rationing".
Some would refer to this as murder, others as "Late-Term Abortion".
It simply depends on the Humans creating the "Rights".
Mao, Stalin, and Hitler all created their own Human Rights.
So did Castro, Chavez, Clinton, Bush, and Obama.
Some Humans were deemed to not be Human enough which can and does happen when Homo Sapiens-sapiens give up the greatest gift known to Man.
Free Will.
Millions of Humans have gone along with the theory of "Human Rights" only to be raped, murdered, set on fire, mutilated, starved, or watch their countrymen and women be run over by tanks.
The only thing that stopped these atrocities were the Humans who engaged in Free Will and decided they would not go quietly into that good night.
From the practice of Free Will, Freedom was born.
Freedom is a living breathing creation that unlike Human Rights cannot be codified.
Freedom is alive and well, and its greatest genesis is known, as the American.
The American is the reason the Land of Free, the Home of the Brave even exists and all who stand proudly and proclaim to be an American (hyphen free) have at the very least, inherently sworn to defend her, from enemies foreign and domestic.
Our domestic enemies are allowing the invasion of these United States by foreign nationals.
They've even codified or legalized their entry by allowing criminality to occur to gain entrance but then require the citizens of America to follow laws or "Human Rights" to deal with foreign illegality.
There is a famous question that has always been asked without ever receiving an answer.
Which came first, the chicken or the egg?
From a Human Rights perspective it currently depends upon the gender of the chicken or the color of the egg.
From a Free Will perspective it is time to smash the egg and kill the chicken.
Welcome to Animal Farm.
Jason Kraus
www.aleadernotapolitician.com
www.freeamericanetwork.com