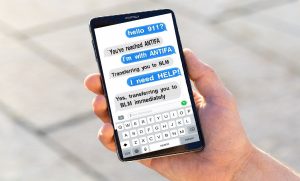 The Anti-American Liberals are coming apart at the seams.
Another criminal with a long rap sheet and current warrants in Wisconsin decided to not follow law enforcement's directions and put the officers, his children, and himself in a dangerous situation which resulted in him being shot.
Of course we will have to wait for the blood work to return.
We may find out that the paralysis was due to a fentanyl overdose just like the criminal George Kirby.
Say his name Aunt Nancy!
I guarantee his blood work will show some form of intoxication, which made him guilty of child endangerment and neglect, along with his multiple warrants which included sexual abuse.
The officer who shot him may have saved the lives of his children and definitely made it harder for this predator to sexually abuse anyone again.
The NBA decided to continue to show support for criminality and the abuse of women by not playing games. . .for a few days. 
Talk about commitment.
Then again no one is attending these games, and almost no one is watching on television, so I doubt anyone cares what  Chairman Mao James and his posse of mask wearing Chinese supporting idiots does.
In fact the ratings are so poor someone suggested the league be renamed MSNBA. 
One of the NBA coaches started in with the poor me victimization of which we are all familiar and tired.
Glenn Doc Rivers stated, with a straight face mind you, "It's amazing why we keep loving this country, and this country does not love us back."
First, we have to decipher the bigoted code with which "Doc" is attempting to communicate.
We means BLACK PEOPLE, and using the mindset and verbiage of the poorly monikered pseudo-physician above, the media is telling us "they" as a group will vote for, according to Doc, Groper Biden. 
According to Joe they all talk the same, vote the same, don't have different thoughts, and wait for the DNC to tell them when, where and how many times to vote.
Second, what is this love of which Glenn speaks?
From a bigoted point of view the Black population in America, per capita, overwhelming commits more felonies and misdemeanors, is considerably more obese, uses more drugs, has more in prison, less education, greater numbers of fatherless children, food stamp usage, dramatically more abortions and kill more cops; black, white, and brown.
All of these things are a huge burden on neighborhoods, towns, cities, states, and the country as a whole not to mention the taxpaying citizens. 
If this is love you can keep it.
Glenn is one shallow River.
Isn't bigotry wonderful!
Speaking of bigotry Michelle Obama stated that white people don't see her.
Oh, we see you and your criminal husband.
Trust me.
If all goes well we will have more flexibility after this next election to deal with you, Valerie Jarrett, and of course Barry himself.
Speaking of worthless clowns Squiggy from Laverne and Shirley, complained that his union, SAG-AFTRA, is throwing him off his health plan because Liberal Gavin Newsom shut down Hollywood. 
No work, no money.
No money, no healthcare.
Squiggy, who has MS, has been living off this plan for the last 36 years.
36 years!
Now the union is in debt, is cutting costs and getting rid of the parasites who've been living off the work of others. 
Squiggy wants everyone to know that this plan "has kept him alive" for the last four decades and he never thought it would disappear.
Just wait until CalPERS says hold my beer. 
Squiggy and his Liberal brethren will realize, too late of course, that eventually living off of debt and the backs of others does have a cost. 
Hello!
The HuffPost attempted to show compassion for ANTIFA and defecated all over the page. 
Reportedly the cops in Portland are exhausted and have had enough. 
Anti-American ANTIFA has been butchering the city for months and local law enforcement has been ordered to stand down. 
After the feds, and the state, came and went, the Nazis went back to work terrorizing a city that voted for. . .terror.
Human behavior is very predictable. Once a void has been created another force will appear to fill it. 
The HuffPost called those who are filling the void Right Wing Extremists.
Those of us who support Freedom call them Americans.
According to reports the Americans are putting the hurt on the whiny red backed Sharia supporting Commies who are now crying and begging for "law enforcement". 
The same law enforcement they want to disband.
How droll.
Law enforcement has decided to let the groups fight it out.
If this goes on too long Portland will experience the gathering of humans from all over the world.
Some to support the criminals.
Some for the action.
Most to restore order and protect Freedom.
As these groups grow larger the debacle of Portland will grow as well. 
Buildings will burn, bodies will rot, and Freedom will wilt.
Bricks, fireworks, and paintball guns will be replaced by 40, 45, 223 and 556 and at that time law enforcement will no longer have a purpose as Americans will not allow other Americans to be arrested and the traitorous forces will no longer be breathing. 
Portland, Seattle, Minneapolis, etc., are swirling the bowl.
Their answer?
It's Trump's fault. 
That's fine.
Let's reelect the President and free him to crush those who abuse America. 
Otherwise pick up a rifle and man a post. 
It's closer than many want to admit.
Jason Kraus
www.aleadernotapolitician.com
www.freeamericanetwork.com