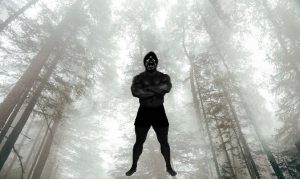 There comes a time, for an adult, when reality sets in.
Those that can see the writing on the wall start to make small but significant changes to ensure their continued success.
These individuals don't argue with facts, with hard data.
They accept it for what it is and then go about their business.
Everyone else falls into two categories.
The first continue to hope, pray and cling to a reality that no longer exists, and may never have, riding in the driverless car completely over the cliff.
The others live in an alcohol/drug based fantasy land that cannot handle life/pain when their intoxication of choice wears off.
This is where we are now.
Examples of this are so plentiful and common I won't even bother.
Of course it is the adults who are providing facts, statements and warnings about the dangers of where we are going as a society. Furthermore it is the adults who have their finances, responsibilities and lives in order regardless of others choices.
This will not change.
The adults will become more successful and the rest will fall further down the rabbit hole.
Adults know that our systems are completely corrupted and simply shake their heads when the "hopeful" continue to point to the "courts" as the savior of the country.
This week I heard a talking head state, with a straight face mind you, that the Supreme Court has at least five Conservative members.
Everyone paying attention knows this isn't true.
The statement should have been "depending upon the issue, the Supreme Court might have four voices who can be counted on to protect the Constitution."
MIGHT.
John Roberts and Brett Kavanaugh are Liberal, deeply ingrained in the "Swamp" and have been so for a while.
Those who argue in defense of Kavanaugh are the same who defended Roberts, time after time.
Both are morally "ambiguous" and physically weak and although the Progressives have tried to "androgynize" the world their attempt hasn't worked on the American male who grows quieter and quieter with each passing absurdity known as a twenty-four hour news cycle.
Those who have never tasted their own blood or risen from the bottom to the top don't understand the concept of "quiet".
They will continue to beat their chests and defecate in the streets, like the animals they are, never realizing they are being watched by the apex predator who has nothing left to say, as words aren't going to fix this situation.
Nor will elections.
They say violence begets violence but there is a difference between violence and being violent.
Violence is perpetrated by souls who are void of love, and although love may conquer all, none of that can occur until the violence is brought to an end.
For that to happen good men and women will have to step once more unto the breach and deliver such a violent response that humans living States, countries and even continents away, will hear of this riposte by the righteous and immediately realize this is something with which they want no part.
Although that time has not yet arrived, it is coming.
The greatest nation in the history of Man is tens of trillions of dollars in debt, never mind the false future promises of retirement and medical known as Social Security and Medicare.
Public Unions (Communism) encompass every part of our lives from our schools, to our roads, to our borders, We The People are surrounded by the reach of Oppression known as mandated government.
California has the largest economy in America. The largest employer in the Golden State is. . .the State of California.
This isn't a theory or an opinion.
It is a fact and due to that fact California is and has been for a while practicing Communism through legislative mandate.
For those who crave power this isn't enough.
They've now turned to forced physical accoutrements such as masks, and then laugh, eat ice cream and drink wine while watching the peasants genuflect and try to appease their abusers like a battered woman with a black eye believing all will be better tomorrow.
Just in the Los Angeles area alone citizens are now being told, due to the RONA, to stay in their homes, under threat of arrest and prosecution, while at the same time homeless squatters are forcibly removed and thrown out onto those same streets.
Unsurprisingly the homeless camps are growing but somehow people are still willing to believe Covid-19 is deadly and that government, and a flimsy piece of cloth that covers neither the ears or eyes, will protect them.
Plenty of dead Russians, Chinese, and Germans thought so too.
I receive quite a bit of information from people all over the country and parts of the globe.
A bit of it is prattle, some chatter, all well intentioned.
A while ago a paper was sent to me with future population and economic projections for all the countries in the world.
As I'm unable to find it anymore (it seems to have disappeared from my email) I will attempt to re-create from memory.
The time frame was at least a few years from our current date and it had China at the top with its current population and yearly GDP.
The United States of America was projected to have a population of roughly ninety-nine million and a GDP of a little over one trillion dollars.
For this to happen over two-thirds of the population would have to relocate outside America. . .or die.
I cannot validate this paper and the author was unknown yet as I watch what is happening in our country there is no doubt something is coming.
People convinced to wear masks when they are actually harmful, hiding in their homes, away from daylight and others when we know physical touch and sunshine is imperative to survival.
A "vaccine" for something that the overwhelming population will never get.
Crushing debt and now an election that no one believes is honest.
Adults understand and continue to make moves.
If you aren't one of these people you'd better grow up fast.
"Hard times create strong men. Strong men create good times. Good times create weak men. And, weak men create hard times."
America has been lead for almost thirty years by weak men and women.
The hard times will sadly soon arrive.
Now it is time for strong men.
Jason Kraus
www.aleadernotapolitician.com
www.freeamericanetwork.com