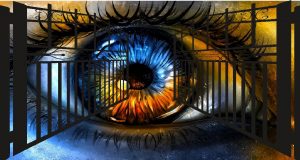 On a daily basis we are reminded of the "Demise of America."
Homeless camps, corrupt greedy politicians, and a pathetic media seem to be a part of our regular lives. It goes without saying the Great Experiment is being inundated with verbal garbage.
I am here to tell you the dream of America, of Freedom, is alive and well. 
First, let me apologize to some wonderful friends in Oklahoma.
This was a quick trip, a less than 24 hour turnaround. The next time I am in town I promise to find time for the creator(s) of the Freedom Train also known as the Dynamic Duo, and the family Forged in Fire. 
I digress.
Two Friday flights bounced me from California through Arizona into Oklahoma City, where I shared lunch with a man who was able to converse on an endless amount of topics, at lengths, beyond impressive.
As we walked through history, Freedom, and human behavior, the individual across from me effortlessly discussed them all, at times using different languages, and eventually quoting Shakespeare. 
I have no doubt I barely scratched the surface of his capacity. 
As if that wasn't impressive enough, and it was, the seamlessness with which he verbally transitioned, was encased in a sense of peace, of strength, of humility. 
I was sitting across from a Vietnam Veteran, an American Hero, and although you'd never hear him say so, a man with significant "skills". 
As our conversation continued my internal smile grew. 
These United States are in good hands. 
It felt like five minutes, but two hours later we left the restaurant and headed back to the airport, to pick up another American Hero, another Vietnam Veteran.
As this was not my first time meeting the new arrival, our initial handshake was replaced with an embrace, by this particularly generous soul. 
I enjoy language in all forms but for me the simplicity of the verbiage allows its premium usage and signficance to be portrayed.  One of my most cherished and selectively used phrases is "this is a good man." 
The hug awarded to me, was given, by such a man. 
A man whose intellect and "skillset" are only surpassed by his fire, his passion, to defend and serve America at every turn, as he has done his entire life.
"The eyes are the gateway to the soul." 
Sitting with these men whose service to America, has covered more years than my complete time on Earth, was a pleasure, an honor, and a joy. 
They were humorous, loyal, and a model of ferocious humility. 
For those who pay attention their eyes said it all. 
As I left them later that night, in an Uber that popped a tire fifteen minutes later, I stood in an Oklahoma rain doing traffic control, content that although our meeting was short, I would carry its depth with me the rest of my life. 
In the airport the next morning, I sat writing, waiting for my flight. Seated next to me, on my left, was a quiet, polite, elderly gentleman. We spoke for a few minutes and as we shared info I realized, I was sitting next to, yep you guessed it, a Vietnam Veteran. 
A Marine, Force Recon. 
God does work in mysterious ways. 
America's Guardian Angels are alive and well, and as always, are protecting the greatest country in the history of Man. 
The eyes tell the story.
The hands deliver the message.
Take heed Liberals.
Stop biting those hands that have fed you for the last fifty years.
You will not survive the message. 
Jason Kraus
www.aleadernotapolitician.com
www.freeamericanetwork.com