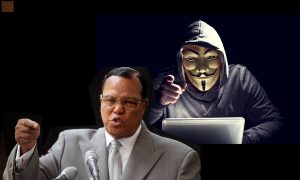 As I walked the Yuba County Jail doing cell checks I was informed that the sergeant on shift wanted to see me.
I reported to the booking counter to find a male inmate, dressed in orange, standing awaiting my arrival.
My sergeant saw me and motioned for me to join her on her side of the counter.
I nodded, dropped into a chair and said, "What's up?"
The inmate listened to her explain that he was formally lodging a complaint of harassment against me.
He didn't like my "tone".
I listened while she read his version of events and when she turned to me I said, "He's a liar."
She nodded and asked if I had anything else to offer.
I said, "Yes on top of being a liar he's a child killer. Why would anyone believe anything he said?"
My question was rhetorical as my sergeant well knew.
She nodded again, looked Evil straight in the eye and said, "Anything else?"
The murderer tried to plead his case again and when he finished she said, "Okay, I've heard both sides. Complaint dismissed. Take him back to his cell."
As I started to rise from my chair she turned and said, "Not you. You come with me."
The child murderer who is still on California's Death Row, and if the Democrats have their way will eventually be released and given voting rights, was escorted back to his cell.
Once he was gone my sergeant looked at me and said, "Good job. I hope that guy rots in hell."
That was almost twenty-five years ago and my how things have changed.
First, due to Kamala Slave Owner Harris and Gavin Drug Addict Newsom, that convicted child killer is again STILL sitting on California's Death Row and as long as Liberals are in charge will live until he dies of a heart attack or is released back into the Golden State's population to kill other children.
Happens every day.
I knew a felon who served less than ten years after he walked up, shot and killed a guy, because the guy was "gay".
If he isn't dead, is probably walking around with his teardrop tattoo in a California neighborhood, near you.
How anyone who is gay, or has children, can vote for Democrats is beyond me.
Probably the same group who keeps dropping off their kids for child care at the Catholic Church.
All followers of Christ in any denomination should disavow the Catholics as they are making a criminal mockery out of the life of Jesus.
The same could be said for any follower of Muhammed as Sharia is nothing but a modern day affirmation of wife beating and child molestation.
What is going on with the Abrahamic religions?
The Jews in America apparently didn't learn the lesson of the 20th Century and by voting for Democrats are changing the phrase Never Again to Yes sir may I have another.
The Muslims actively promote hatred for the United States INSIDE the United States.
One press conference from Rashida Tlaib or Ilhan Omar is all the proof you need but if you still are unconvinced just pull up Keith Ellison, a disciple of Louis Farrakhan who has stated many times his goal of killing all Whites and Jews in America.
In spite of all this it is Donald Trump being called the racist.
The bigot.
The dictator.
What?
President Trump, who isn't Jewish, has done more for the Jewish State of Israel than any Jew I can think of in the past twenty years.
Yet the Jews are reportedly lining up to vote for Biden, a man who supports Hamas.
President Trump has nominated a Catholic for the Supreme Court but the Catholics are reportedly siding with the molester Biden who chose a Vice-Presidential candidate who attacks Catholicism any time she can.
Of course the Muslims are lining up against him.
They hate America and anyone who will stand and defend her, never mind the fact that the Sunnis and Shiites have OVERWHELMINGLY voted for the Democrats.
Voting is taking place across our vast land right now.
Fraud, corruption, and lies are everywhere.
Just like twenty-five years ago.
The difference now is the liars, the traitors, the deceivers are filling the airwaves with so much garbage the average American, whatever that means, has either bought in, tuned it out, or never cared in the first place.
Democrats are suing in Florida so supposedly felons can vote.
I've known plenty of felons.
None of them vote.
Those ballots though will be cast, and I guarantee, if they are accepted, will somehow make their way to Broward County, to be counted.
Out here on the West Coast we have our own version of Broward County.
We call it California (Loretta Sanchez), Oregon (Motor Voter), and Howard Schultz Seattle.
Where politicians think arson is man made climate change, where drugs addicts are given food, shelter, and more drugs to escape the tiniest of possibilities that they will contract the RONA.
Better to be high on crack than catch the flu.
In conclusion, to all those Liberals/Democrats who are supporting Black Lives Matter.
First of all none of you matter.
The world is a much safer place without George Floyd, Jacob Blake, and Breonna Taylor.
I've dealt with men who've abused and raped women and lived next to a drug dealer and their "girlfriends" and family members.
It's a special kind of hell.
More importantly we can see you and your heated yet cowardly rhetoric on the airwaves and social media.
Unlike the Lib Jews, we Americans will not forget your behavior and eventually someone like me is going to be in a position of significant authority.
When that happens I guarantee you will be dealt with.
I have a long memory and unlike the favorite saying of Forgive and Forget, you can take one thing to the bank.
I will never forgive your treason, and just like the Internet, I will never forget.
EVER.
You clowns better pray President Trump is re-elected.
He's the only thing standing between you and US.
Jason Kraus
www.aleadernotapolitician.com
www.freeamericanetwork.com