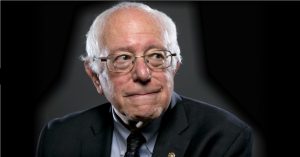 by Daveda Gruber:
One of the Democratic presidential contenders, Senator Bernie Sanders, D-VT., won't be campaigning for a few days.
On Wednesday Sanders' campaign announced that the Senator had emergency surgery on Tuesday to repair a blocked artery with a stent procedure.
The Sanders campaign said that doctors have "successfully inserted" two stents, and that Sanders is now "conversing and in good spirits."
Sanders is taking a few days off to rest and will miss a gun policy forum in Nevada that was scheduled for Wednesday.
The Sanders' campaign released a statement that read, "We are canceling his events and appearances until further notice, and we will continue to provide appropriate updates."
While in Nevada, Sanders experienced chest discomfort and was taken to hospital. While receiving a medical evaluation, it was discovered that Sanders had a blocked artery.
Sanders is the oldest Democratic candidate at 78 years old.
Besides this latest bout with his health, Sanders had to cancel a few appearances in South Carolina after he lost his voice. He also had seven stitches in March after cutting his head on a glass shower door.
I guess he found his voice and now can speak while he heals in the hospital.