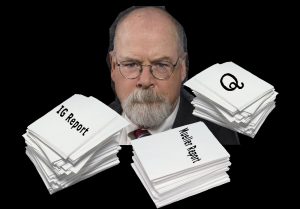 Most weeks for me are filled to the brim.
I like it this way.
This seven day window was a bit more than normal and the time to write started to escape.
Sadly, the Liberals will not stop talking, so my job didn't take as long as I thought it would, as they continued to provide ammunition for the gun.
DNC Chair Tom (La Raza) Perez stated "We cannot change the rules midstream" while changing the rules midstream.
If everything goes well in November, Perez will again be unemployed and begging MSNBS for Al Sharpton's old job.
They can both give President Trump an NAACP award and then call him a racist.
Michael (Mini Mike) Bloomberg continued to support "Diversity" as he stated minorities needed to be thrown against a wall and frisked.
Go ahead and personally try it Tiny Dancer but before you do make sure you put in your lifts.
Your fall to the pavement will be much greater and well deserved.
Furthermore it appears the pressure is getting to the little lad as it seems he is attempting suicide by courting Hillary What Difference Does it Make Clinton.
It made a difference to Seth Rich.
"Amy Klobuchar's Rise and Elizabeth Warren Solidarity: New Hampshire Showed Women Can Win"
Punchy Amy came in a distant third (somebody had to) and Cheekbones wasn't even on the reservation but this is what "winning" looks like to those who struggle with their own gender and whether to sit or stand in the restroom.
Joe Biden decided to parrot Hillary and tell us he didn't feel no ways tired.
I wonder when they'll snatch him up and throw him head first into a van.
Probably right after they find the hot sauce in his pockets.
Corn Pop say what!
Windbag Warren struck again with her attempt to use the term "redlining".
One would think she would be careful with her "colors" but no, Pale Face Lizzie will forever be known as the ultimate Washington Redskin.
Bill Barr continued to disappoint those who believed he was an upgrade at the Attorney General position as he disregarded his boss and let the criminal McCabe off the hook.
The only people being indicted, tried, and imprisoned are President Trump supporters.
Let's call Barr what he is.
Jeff Sessions 2.0.
Oh Jason wait for the Durham Report.
Yes we waited for the Mueller Report, the IG Report, Q, and a wide variety of promises floating through D.C.
Barr isn't stuck in the muck.
He's firmly entrenched as part of the Swamp.
Whether Republicans or The President admit this or not is irrelevant.
Facts are facts.
Here's another fact.
We are with you Mr. President!
Bring US in and let The People clean up this mess!
Let us return to our current programming.
The Democrats are continuing to allow a Russian supporting Communist sympathizer to lead their Presidential race.
Even the #METOO community has nothing to say about Fantasy Rape Sanders as Katie Kouric spent more time showing us her posterior than follow up questions on Bernie who dodged her ask by saying, "Well it was a long time ago".
If Bernie is going to be the Democratic nominee then it's only "fair" that Cosby and Weinstein are released so Meryl Streep can take a knee, Kunta Kinte Kaepernick style, at the feet of her God.
Finally, AOClueless admitted Socialist Sanders doesn't have a "magic wand" to create Medicare For All.
What???
Come on Liberals!
At least be consistent!
All we've heard is this is what the People want and YOU are going to get it for them by taxing the White Privileged One Percent.
What's that?
You cannot figure out a way to get your hands on TWENTY-TRILLION dollars?
Finally a reality check to you clowns.
While you are temporarily connected to the real world let's give you one more fact.
You don't control the climate either.
No you don't you lying dog faced pony soldiers.
Jason Kraus
www.aleadernotapolitician.com
www.freeamericanetwork.com