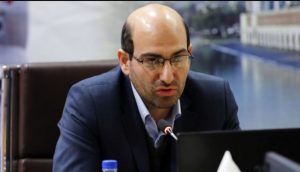 by Daveda Gruber:
It has been reported that Iranian MP Abolfazl Abutorabi has threatened to attack the White House.
This statement comes after a message from President Trump that promised severe consequences if Iran escalates hostile actions with the U.S.
The message from Trump comes through tweets from the president.
….hundreds of Iranian protesters. He was already attacking our Embassy, and preparing for additional hits in other locations. Iran has been nothing but problems for many years. Let this serve as a WARNING that if Iran strikes any Americans, or American assets, we have…..

— Donald J. Trump (@realDonaldTrump) January 4, 2020
….targeted 52 Iranian sites (representing the 52 American hostages taken by Iran many years ago), some at a very high level & important to Iran & the Iranian culture, and those targets, and Iran itself, WILL BE HIT VERY FAST AND VERY HARD. The USA wants no more threats!

— Donald J. Trump (@realDonaldTrump) January 4, 2020
A question from Abutorabi about how the Islamic nation should react to the death of Iranian General Qassem Soleimani sparked the response.
According to the Independent Abutorabi said "We can attack the White House itself, we can respond to them on the American soil. We have the power, and God willing we will respond in an appropriate time."
Abutorabi called Soleimani's death during an American airstrike  "a declaration of war," and that a swift, strong response was necessary.
Abutorabi said, "When someone declares war, do you want to respond to the bullets with flowers? They will shoot you in the head."
Supreme Leader Ayatollah Ali Khamenei said "harsh retaliation is waiting for the criminals whose filthy hands spilled his blood," while speaking after the death of Soleimani.
Iranian President Hassan Rouhani made a promise to "take revenge for this heinous crime."
On Sunday Hezbollah leader Hassan Nasrallah said that Soleimani's death puts the entire region at the beginning of a "completely new phase."
At a rally in southern Beirut, Nasrallah reportedly called the killing of Soleimani a "clear, blatant crime" that will transform the Middle East.
The Independent's international correspondent, Borzou Daragahi, doubted the likelihood of an attack on U.S. soil. He allegedly said that Abutorabi was known for inflammatory language and that Iran does not necessarily have the military capabilities of striking the U.S. with missiles.
I certainly don't believe that Iran has the capabilities of striking American soil at this time.
Had former President Barack Obama been able to continue in the manner in which he was operating, for example, sending cargo planes filled with cash, then Iran would have accomplished their mission to destroy America and Israel.
Trump has just put a big damper on those plans.