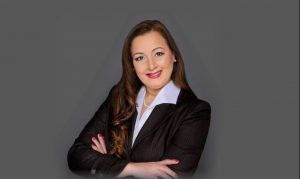 by Daveda Gruber:
Darlene Swaffar, the Republican candidate running for District 22 in Florida has invited Elon Musk to bring his business to her state.
Swaffar. who left her Insurance Agent position at Humana to start her own company, Sunshine Insurance Associates, wants to know why elected officials haven't done their part to attract companies to do business there.
The Floridian candidate says that people have elected officials like Alexandria Ocasio-Cortez (AOC), with no business background. They have turned companies away from doing business in their state.
She also says that is not any different than doing absolutely nothing to attract companies.
Swaffar says, "We need to build a Consortium which includes the Economic Development Councils, all Mayors, Universities, Staffing Firms, Commercial Realtors, and Tourism Boards to come up with a plan.  We need higher paying jobs that will bring year-round residents."
She goes on to say, " Over 20 years ago, when I served as the Executive Director of the Puerto Rican Chamber of Commerce, I sat in many planning sessions in Miami.  You see, Miami has their act together.  They have a strong year-round economy.  We need to replicate that here in Broward and Palm Beach and I am ready to make that happen."
Swaffar is running in District #22 to unseat "Impeaching" do-nothing Ted Deutch. She's a Patriot whose goal is to protect our Constitution and help our President. She is also a descendant of ancestors who fought in the Revolutionary War and the War of 1812. One of our greatest Founding Fathers, Benjamin Franklin, was her 9th Great Uncle.
Her policies would make her ancestors proud.
Swaffar recently tweeted:
Hi Elon, in case you are considering relocating to the Sunshine State that offers beautiful weather and no State taxes, I would love to personally help you. Please read article below on my commitment for Economic Development for Broward & Palm Bch County:https://t.co/wIbQqxHBDT pic.twitter.com/QXT9jSdzJg

— Darlene Swaffar for Congress, #22 FL (@swaffarcongress) May 13, 2020
It's ok, Elon can always move to Florida. We are here with open arms:https://t.co/sNW5kpa7Ea

— Darlene Swaffar for Congress, #22 FL (@swaffarcongress) May 13, 2020
Swaffar is truly a woman for the people. She completely supports President Trump and I support her. She would be a great asset in Congress and hopefully will win in the November election.
You can see her on Patriots in Tune with Toots Sweet and Jewels Jones.
See video here:
Her platform can be found on her website. Take a peek at what this amazing woman has to offer. She will make an incredible Congresswoman.
Swaffar's website is: swaffarforcongress
Follow Darlene Swaffar on Twitter: @swaffarcongress
Find her on Facebook: CLICK HERE FOR FACEBOOK LINK