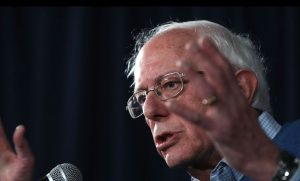 by Daveda Gruber:
The self-proclaimed Socialist Democratic presidential candidate, Bernie Sanders, D-VT., has suspended his campaign.
It appears that former Vice President Joe Biden is the presumed nomination.
In his second straight presidential bid Sanders issued a brief statement to his campaign during an all-staff conference call on Wednesday morning.
The senator from Vermont was trailing Biden in delegates after major primary defeats but was hanging in the race to promote his progressive policy positions.
Sanders gave a virtual news briefing around the noon hour and praised Biden as the presumed nominee. He called President Trump the most dangerous president in history as he praised his supporters and encouraged them to keep up the fight for his policies and the movement that he represents.
Biden was already moving ahead and was planning to consider running mates. I would guess that Biden will go ahead and pick a running mate.
Voters in Wisconsin went to the polls Tuesday, but results are not expected until Monday, April 13.
Biden is expected to win that primary and that may have helped to encourage Sanders to drop out or suspend his campaign.
While Biden may be pleased that Sanders' has suspended his campaign, I really don't believe that Sanders progressive supporters are going to support Biden or any other candidate, for that matter.