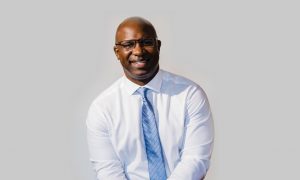 by Daveda Gruber:
A progressive  challenger who was backed by some big names in that field such as, Vermont Senator Bernie Sanders, Massachusetts Senator Elizabeth Warren and the first term Representative from New York, Alexandria Ocasio-Cortez, has won an important race and taken out an incumbent.
Jamaal Bowman is a former middle school principal and first-time candidate and he ran against Representative Eliot Engel, who was the chairman of the House Foreign Relations Committee.
The primary election took place on June 23rd but was really close and it took until Friday, almost a month later, to call the result.
Bowman defeated Engel by a roughly 15-point margin in the primary in New York's 16th Congressional District.
The district covers parts of the New York City borough of the Bronx and portions of neighboring southern Westchester County.
Many of the votes in the primary were cast by mail, and some still haven't been counted.
Associated Press analysis of absentee ballots that had been counted so far indicate that Bowman's lead is too far from Engel to overcome.
AP Politics tweeted this:
BREAKING: Jamaal Bowman wins Democratic nomination for U.S. House in New York's 16th congressional district, defeating 16-term U.S. Rep. Eliot Engel. #APracecall at 11:09 a.m. EDT. #Election2020 #NYprimary https://t.co/n6R7Rw3aYT

— AP Politics (@AP_Politics) July 17, 2020
After the call was made by AP, Bowman tweeted this:
I'm a Black man who was raised by a single mother in a housing project.

That story doesn't usually end in Congress.

But today, that 11-year old boy who was beaten by police is about to be your next Representative. pic.twitter.com/YIkfSecbXD

— Jamaal Bowman (@JamaalBowmanNY) July 17, 2020
The victory by Bowman is being compared to the victory by AOC in 2018. She defeated Democratic Representative Joe Crowley.
Engel had been under attack because he spent more time at his home in Potomac, Maryland than at his apartment in the Bronx.
He was also caught on a hot microphone saying that "if I didn't have a primary, I wouldn't care" about speaking, while he was at an event in his congressional district.
Engel is a White man while Bowman is Black. So much for assuming White privilege.
Engel landed endorsements from prominent establishment figures while he was fighting for re-election. Some of his donors include the former senator from New York and 2016 Democratic presidential nominee Hillary Clinton, some top House Democrats, and the political wing of the Congressional Black Caucus.
Engel is one of the original sponsors of the House Democrats' sweeping police reform bill and he played a significant role in this year's impeachment efforts over President Trump's dealings with Ukraine
The bill is moving through the chamber at this time.
More and more progressive candidates are appearing on the scene. Some are doing better than was anticipated.
If the Democrats have a large progressive field, there is a certain type of Democrat that they appeal to.
Personally, I categorize progressives as Socialists.
Progressivism is a political philosophy in support of social reform. It is based on the idea of progress in which advancements in science, technology, economic development and social organization are vital to the improvement of the human condition.
Modern social democrats would have you believe that they tend to reject revolutionary means accepted by the more radical socialists.
They also contend that another difference is that some social democrats are mainly concerned with practical reforms within capitalism, with socialism relegated to the indefinite future.
I don't seem to see the differences.
If more of these progressive candidates get into power, America is going down.
I have an easy alternative. Vote Republican and you won't have to worry about the U.S. becoming a Socialist nation.
My take on it is, VOTE RED DOWN THE LINE wherever you are.