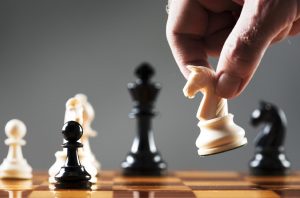 Recently someone said to me that they were born in the wrong century.
I just smiled and told them there has never been a better time to be alive.
The combination of technology and the growth of the animal known as Human has allowed for incredible discoveries and inventions.
At the blink of an eye we can communicate with others around the country, nay, the world.
Information can be deciphered, corrected if need be, and it usually needs to be, and shared at a moments notice.
Electricity, the Internet, the eventual reality of Space Travel.
Truly amazing things yet we sit here today in the greatest country in the history of Man being dictated to by a bunch of soulless clowns who struggle to maintain sobriety on a daily basis.
We are being told that laws are selective, borders don't matter, genders are fluid depending upon how much tofu one had in a twenty-four hour period, inanimate objects commit assaults, and that sanctuary must be provided to Mexicans, Russians, Chinese, Indians, Pakistanis, etc., but Americans have to suck it up and live on the streets.
The parasites telling us these things are known as Representatives and Senators and they think we are Pawns in their struggle to become Kings and Queens.
We are not.
We are not the Pawns, the Rooks, the Knights, or the Bishops.
We certainly aren't Kings and Queens.
We are the BOARD.
We are the ones that afford the movement of the pieces, in which direction they are allowed, and ultimately who gets to play.
We decide when the game starts and when it is completed, and as I say this, I want to be clear.
If now, or in the future, the Senate is able to collect 67 votes and removes our piece, one President Donald J. Trump, we will come and clear the board.
We won't be coming to march, talk, or clean up the trash.
We will be coming to TAKE THE TRASH OUT!
In one word.
Checkmate.
So call or don't call your little witnesses, you little Pawns, in our game.
None of these people matter, to those of us, who do.
There is a saying I very much enjoy.
Aim small miss small.
I will say this much to you putrid chicken pecking pissants in Congress.
You won't have to worry about our aim as you'll be experiencing the whites of our eyes.
Up close and personal, and the rage that will rain down on you, will be more than you can bear.
So continue to lie, cheat, steal, and ignore us.
That pounding you hear coming from the floorboards isn't Poe, your imagination, or your conscience, as we know you don't possess one.
That pounding you hear is America coming to cleanse her Jeffersonian soul.
The Patriots have given enough.
67 votes and it'll be the Tyrants turn.
There is a trial happening right now.
Yours.
Jason Kraus
www.aleadernotapolitician.com
www.freeamericanetwork.com