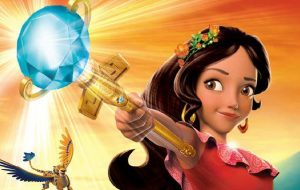 Reading history and gathering the thoughts and concepts of the learned isn't a difficult thing, especially in the world of the Internet.
Socratic Theory is stated as follows.
Aristocracy, Timocracy, Oligarchy, Democracy and finally Tyranny.
Each one, starting with Aristocracy, leads to the next, eventually ending in Tyranny.
This model expressed in Plato's Republic was well understood by the Founders of our great Nation and they went to tremendous lengths to create a system that, if protected, could stand the test of time.
From their work a country was built through Freedom and in the blink of an historical eye became the beacon for what other nations could become IF their citizens were willing to make the correct choices.
Freedom First.
Freedom Only.
Unfortunately the rest of the World has not followed in the footsteps of America although they've all been willing to benefit from the inventions Freedom allows to occur.
Electricity, the cotton gin, motor vehicles, and the Internet, just to name a few, have changed the lives of billions and they all started in the U. S. of A.
Instead of being proud of these accomplishments Freedom has been under attack by many in today's America.
Too many belong to nothing (Maslow's Hierarchy of Needs) and have reached and continue to reach for anything that will fill the void in their lives.
Drugs, promiscuity, and oppression of others have been pushed to the front by politicians in the Sixties Generation and the following generations have been conditioned to accept these behaviors as appropriate.
They are not.
Marijuana usage by healthy humans makes all things worse.
Promiscuity chips away at the soul as loyalty, trust, and love are never found in this type of behavior, never mind the dissemination of infectious disease(s).
Oppression of others (bullying) has lead to the Democratic front runner sending out "goons" known as the Bernie Bros. to threaten people in their homes.
This of course is not new as Obama had Black Lives Matter, Progressives have Antifa, and the Mexicans have La Raza, never mind Islamic Sharia and MS-13.
Democratic politicians across America are emptying their jails and prisons, creating Sanctuary States and Cities, and calling for the removal of all walls or barriers on our Southern Border.
Who is voting for this?
Who is voting for a society that has no rules, no laws, no values?
Liberals.
It's gotten so bad Amy Klobuchar is trying to change her name to Elena.
Apparently it will help her with her R's.
It's gotten so bad, Bernie Sanders, the leader of the Democratic Party, who honeymooned in Russia, thinks Che Guevara was a pretty good guy.
Che Guevara murdered blacks and homosexuals simply for being BLACK and HOMOSEXUAL but somehow Sanders is leading the Party of Diversity?
In the Progressive world of #METOO the man who thinks women fantasize that they are being raped simultaneously by three different men WHILE having sex with their husbands or boyfriends is getting the suburban soccer mom vote?
In the land of the Liberal a man who has never had a job in his life is going to be in charge of the most productive and powerful economy and military on the planet?
How long have you people been smoking pot?
Get off the Grateful Dead Tour and as Richard Pryor once said, "Have a Coke and a smile and shut the f#$k up!"
Sadly the number two Democratic candidate thinks blacks and browns should be thrown against walls and that farmers and ranchers are basically a bunch of morons who only do things like FEED US.
Of course this is to be expected as Michael Bloomberg believes his spot in Heaven has already been earned.
In other words he thinks he is God.
I know the Jerry Garcia crowd struggles with sobriety but Mini Mike is certainly not the Big Fella Upstairs.
Finally I decided to turn on the Democratic Debate on Wednesday night.
Stunningly idiotic.
The best part was the candidate that WASN'T there.
Andrew Yang, no longer on the stage with his "Math" pin, gave them all a sense of relief as it is pretty clear with their tax plans that none of them, including Yang, can do Math.
One called Denmark a great example for the United States.
Two others decided that telling black and brown women how much their lives suck was the way to go.
Buttigiggy decided to do a little comedy by stating the Democratic Party is a Party of Values.
Good one Moe, I mean Peter.
Good one.
Joe Biden said things that even Joe Biden didn't understand but the best comment was from "Mike" Bloomberg.
He looked down the line and said "I believe I'm the only one here who has started a business" and the collection of miscreants and morons all stared silently at him as the crowd laughed.
If only he'd stop bragging about throwing people against walls and calling women fat broads and horse-faced lesbians he might have a chance to take Alexandria Ocasio-Cortez's seat and give his fellow bigoted billionaire Bezos an opportunity to bring in Amazon.
Other than that "Mike" should use all the money he didn't waste inflating his poll numbers to "save the planet" from destruction.
If he's going to blow his cash with a lot of hot air it should definitely go towards global warming, err global cooling, err climate change.
Yeah that's it.
Climate change.
Hey Mikey Likes It!
He's the only one.
Jason Kraus
www.aleadernotapolitician.com
www.freeamericanetwork.com