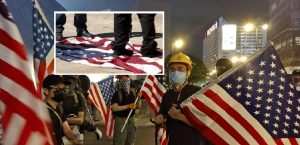 Tariffs, tumbling markets, interest rates and an Epstein.
Regardless of the subject the absurdity of the propagandized Press continued this week.  Statements made in print and on television ranged from conspiracy theories and medical terminations made by non-physicians, to rationalizations and even justifications, depending upon the issue and the network.
One published statement decided to apply two completely opposite possibilities by stating that Jeffrey Epstein's "autopsy results reportedly revealed he had multiple breaks in his neck bones, consistent with suicide by hanging or homicide by strangulation."
Talk about covering all bases and horrible writing.
Let us help them with some editing.
"Reported autopsy results reveal multiple neck fractures. Further investigation is needed to assess whether subject's death was suicide or homicide."
I even heard a "medical doctor" attempt to explain how it was "possible" that an older man could break certain bones in his neck while committing suicide.
It's also possible, and highly unlikely, that I might swim through a school of sharks, bleeding profusely, and never be attacked.
The reality is closer to one of these three.
(1) Through very powerful and wealthy accomplices Jeffrey Epstein was smuggled into a non-extradition area such as Morocco or the Vatican.
I'm sure he and the Pope could compare notes on sexual abuse and human trafficking.
(2) Epstein is now in witness protection with the greatest cover story ever created waiting to testify in future cases.
(3) Epstein was murdered.
These are the probable possibilities with a HEAVY leaning towards number three.
Predators such as Epstein feel zero guilt or remorse. The odds of this type of fecal matter taking his own life are exceedingly low.
We have prisons filled with this type of tripe, with access to "sheets," and they all awaken each morning to line up for their tax-payer funded breakfast.
The issue here isn't the Clintons, conspiracies, or even Epstein.
The issue here is the American Citizen has lost all trust in any and all forms of Government.
It's been coming for a while.
From Carter to Clinton to Bush to Obama we've been continuously lied to from the Bully Pulpit.
For the last four decades criminal foreign nationals have invaded the United States and been given free water, food, shelter, medical care, education, and even citizenship all while the American is punished with higher taxation and less and less representation.
Multiple members of "Law Enforcement" have not only covered up too many crimes to mention but brazenly stand in front of the country and explain how laws were broken, but about it, nothing will be done.
In other words receiving a Comey.
Our Tech companies are choosing to help China rather than America and with the creation of 5G will make it even easier and faster for the Communist State to steal from us and endanger our way of life.
Citizens in Hong Kong are flying our Flag while Liberals in the Great Experiment burn, spit, and stomp.
That famous phrase attributed to the human condition that asked the simplest of questions.
Can the Individual not only grasp Liberty but push Freedom forward.
It is now very clear that most in America cannot handle this Adam Smith-like responsibility.
The combination of those who vote Liberal and those who don't vote at all make up the majority of the people living here currently.
Fortunately we are a Republic.
Specifically a Constitutional Republic that protects the Individual.
It's time for the Individual to decide whether or not they will protect their Constitutional Republic.
Jason Kraus
www.aleadernotapolitician.com
www.freeamericanetwork.com