by Daveda Gruber:
In the wake of the terror attacks in Sri Lanka on Easter Sunday, while most people in the free world mourned over the loss of human lives, New York Democratic Rep. Alexandria Ocasio-Cortez was silent on social media.
The horrific attack on Christians had the Islamic State group taking credit for the bloodshed. The government also confirmed that the attacks came from Islamic fundamentalists. The gruesome explosions left 359 people dead to date.
In all, three churches and three hotels, were targeted by seven men who posed for a picture before committing the deadly deed.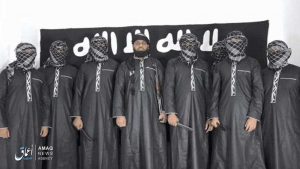 In March, Ocasio-Cortez was quick to comment on the Christchurch mosque shootings in New Zealand but stayed unusually silent on the Sri Lanka terrorist attack.
American citizens died in the holy day massacre of Christians.
Following the attack in New Zeland, Ocasio-Cortez took to Twitter and tweeted several times on the terror attack to criticize the Trump administration while proposing tougher gun control measures in the U.S.
At the time, Ocasio-Cortez tweeted this:
At 1st I thought of saying, "Imagine being told your house of faith isn't safe anymore."

But I couldn't say "imagine."

Because of Charleston.
Pittsburgh.
Sutherland Springs.

What good are your thoughts & prayers when they don't even keep the pews safe?pic.twitter.com/2mSw0azDN8

— Alexandria Ocasio-Cortez (@AOC) March 15, 2019
Many Twitter users found this odd and asked her about it. I felt the need to convey this message to Ocasio-Cortez so, I tweeted this:
@AOC tweeted about the horrific tragedy in New Zealand 14 times. She never tweeted about the attack on Christians in Sri Lanka.

That's right; zero, zilch.

I guess it didn't fit her agenda? #SriLankaAttacks

— Daveda Gruber (@DavedaGruber) April 24, 2019
I wasn't making up anything. I wrote the truth. Ocasio-Cortez tweeted 14 times about the terror attack on Muslims in New Zealand, but has posted nothing about the terror attack on Christians by Muslim extremists in Sri Lanka.
I guess Ocasio-Cortez has different standards for Christians and Muslims. It appears that AOC believes that Muslims being attacked deserve her attention but Christians being attacked by Islamic terrorists doesn't.